Driven by the absurdity of the debacle and wishing to make sure that people would be reminded of Gox in the future, the first tentative bigtimespaghetti coin was struck. This was the Commiserative 'Goxxed for the Last Time?' coin.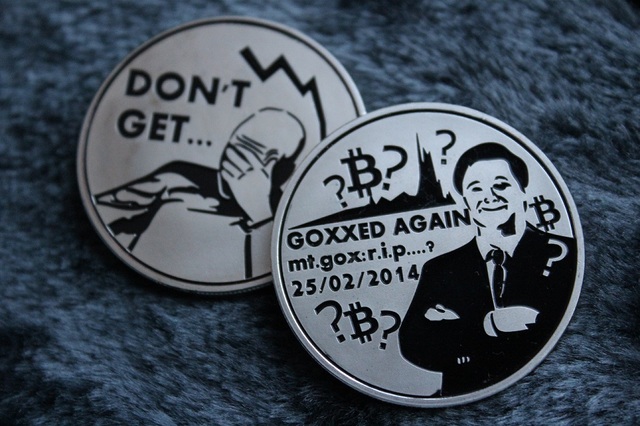 The coin was well received and bigtimespaghetti went on to design over a dozen more coins (please see the portfolio section.
Now a well known and respected member of the niche community of crypto coin designers and manufacturers. As of 2018 bigtimespaghetti has reduced the number of consultancy projects undertaken to focus on passion projects such as the '4 years of DOGE' plated and pure silver bar. There are more projects in the pipeline for the rest of 2018. Be sure to sign up for the newsletter to keep up to date!
None of bigtimespaghetti's designs would be possible without the fantastic and supportive community on the bitcointalk forum and especially the regulars in the collectables section. If you like crypto related content or coins, you should check it out.
The name 'bigtimespaghetti' has no specific meaning or funny story behind it particularly. It was simply the name of a character that I played on a once popular MMO 'Dark Age of Camelot' and forum handle, the name was catchy and stuck. Now it is synonymous with quality, fun and crypto coins!